I will go to any place to spread cricket.
We have been promoting cricket throughout Japan for more than 20 years, and a total of more than 30,000 people have experienced cricket.
Cricket Promotion Activities in Japan
As Recreation and Cricket Academy, we go all over Japan from Hokkaido to Okinawa to teach cricket.
Over the past 20 years, we have conducted more than 2,000 events at approximately 100 locations.In the five years from 2007 to 2012 alone, we drove 120,000 kilometers and traveled by bullet train and airplane to further spread the word.Since one trip around the earth is 40,000 km, I had already circled the earth three times by car alone at that time.Furthermore, the distance we have traveled in our dissemination activities from 2000, when we started our main dissemination activities, to the present, has probably reached about 385,000 km to the moon. (Laughter)
Areas visited: Hokkaido, Iwate, Tochigi, Ibaraki, Gunma, Yamanashi, Nagano, Ishikawa, Saitama, Chiba, Kanagawa, Tokyo, Shizuoka, Aichi, Shiga, Gifu, Mie, Nara, Kyoto, Osaka, Hyogo, Tokushima, Ehime, Okayama, Hiroshima, Fukuoka, Nagasaki, Oita, Kumamoto, Okinawa
We are still planning to conduct a hands-on experience if requested, so please feel free to contact us.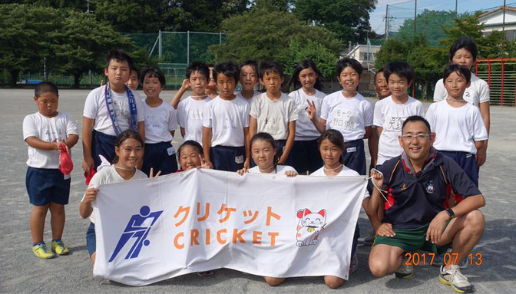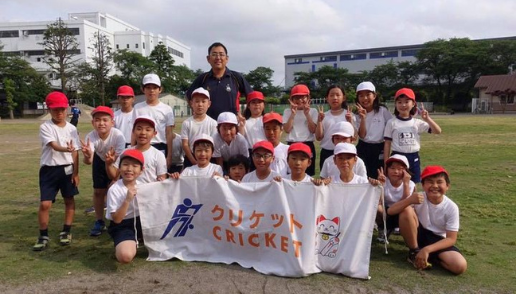 Cricket promotion activities through participation in events
We are actively engaged in activities to promote cricket, such as collaboration with other sports and organizations and participation in events. ※Some of our activities are introduced below.
Daisuke Suzuki Online Salon Collaboration
I had the opportunity to enjoy cricket with the online salon of Daisuke Suzuki, a current J-League player. We really appreciate it.
We hope that many people will continue to encounter cricket in the future.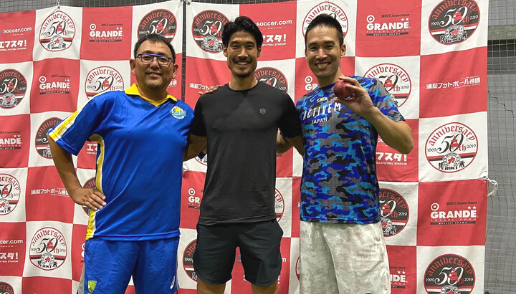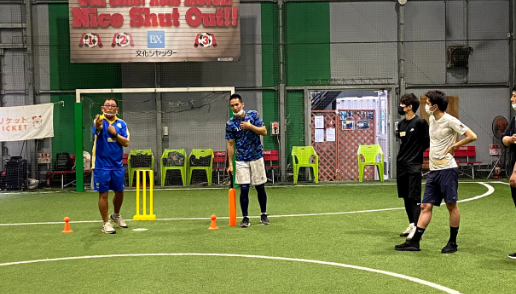 Akiba Challenge x Cricket
For the first time, Cricket took part in the Akiba Challenge! The venue had many limitations, such as the size of the hall and the low ceiling, but we managed to make it work with our ingenuity. Everyone had a great time. The participants were all very kind and it was very easy to play.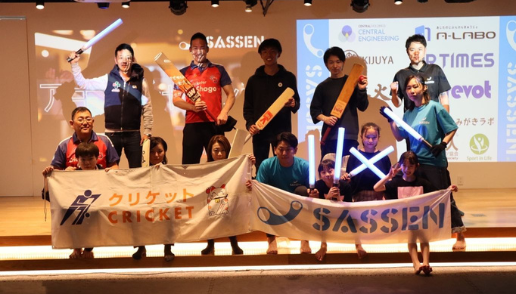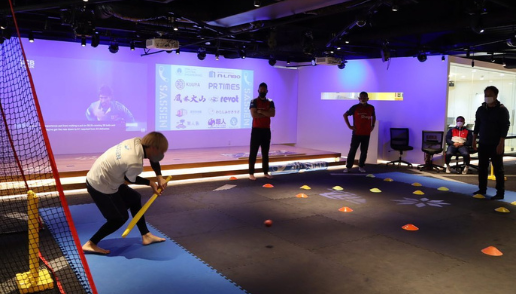 Minor Competition Certification BAKUAGESAI × Cricket
Bakuagesai, a minor sport recognition event, was held on May 4 and 5, 2022, attracting more than 1,000 visitors over the two days, who were able to experience about 50 different types of minor sports. Of course, cricket also took part in the festival, and many people came to experience cricket.
I would like to express my sincere and enthusiastic thanks to all the people involved in the Bakugami who made this project possible. Let's all continue to get along well together!